Bmac Showdown 2019
🚨🚨🚨💚 Calling all Bmac Fans! 💚🚨🚨🚨
We're so excited about announcing the revamped #BmacShowdown 2019 contest sponsored by Wella Studio! Same amazing grand prize, TRIP TO JAPAN, but x2! That's right, there will be 2 Grand Prize winners, doubling your shot to be invited to a trip of a lifetime.
This year, we've changed the rules slightly and it is now easier to enter and qualify for the Trip to Japan!
Entry Rules:
1. Follow @bmacusa and @thewellastudio
2. Submit and Tag @bmacusa and @theWellaStudio ONE (1) short 1Minute MAX video (long, short or texture hair cutting of your choice) using and showcasing the Bmac scissors (co-branded* bmac scissors are eligible as well)
3. Submit ONE (1) photo of finished haircut/product (this will showcase your final work in one photo so be creative!)
4. ALL SET ENTRIES (Video and Photo) MUST HAVE @bmacusa and @theWellaStudio TAGGED with a hashtag of #bmacShowdown anywhere in the caption.

🎁 BONUS! Each of the three months, Bmac USA will be announcing monthly winners with the prize of a Bmac scissor.‼️
Entering more than once is highly encouraged! You'll have more chance to win the monthly prize and grand prize with each set of entries you submit.
Among the entire applicants, TWO ultimate winners will be chosen and will be announced early September.
ALL RULES MAY BE SUBJECT TO CHANGE. CONTEST OPEN TO U.S AND CANADIAN RESIDENTS ONLY. BY ENTERING THIS CONTEST, ALL SUBMITTED ENTRIES GIVE RIGHTS TO BMAC TO USE FOR FUTURE PROMOTIONS AND PROJECTS. PRIZE MAY NOT BE EXCHANGED FOR CASH. VOID WHERE PROHIBITED.
Entry Period: June 1, 2019 to August 31, 2019
2 Grand Prize Winners Will Be Chosen and Receive:
ALL EXPENSE PAID TRIP TO JAPAN
This includes airfare, lodging, meals, and transportation!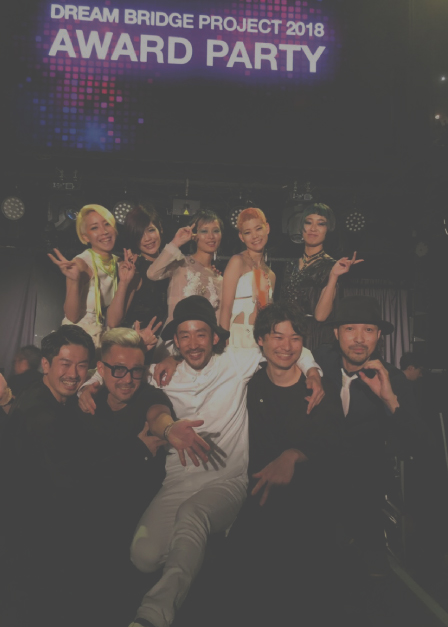 Invitation to Dream Bridge Project After Party
Let loose and enjoy the music at the Dream Bridge Project After Party!
Get lost in the beauty of what Japan has to offer!
Taste Delicious Japanese Cuisine
Why not try sushi and other amazing Japanese food you love from where it orignated from? Mmm-mm!
Opportunity to Visit Elite Japanese Salons
See how top salons in Japan look and operate.
Ride over 100mph+ on the Bullet Train in Japan! It's like flying on a plane but on the ground!

* = Purchasers and/or users of Bmac co-branded scissors such as Wella Studio Bmac scissors, Arrojo Bmac scissors, Hairbrained Bmac scissors AND students who are using Bmac derived scissors such as "Mirai" scissors are also eligible to apply.
The Grand Prize Winners will be invited to showcase their cutting demo on stage in front of several hundred Japanese stylists in Tokyo and Osaka hair contest event, "Dream Bridge Project".
More About Dream Bridge Project (DBP)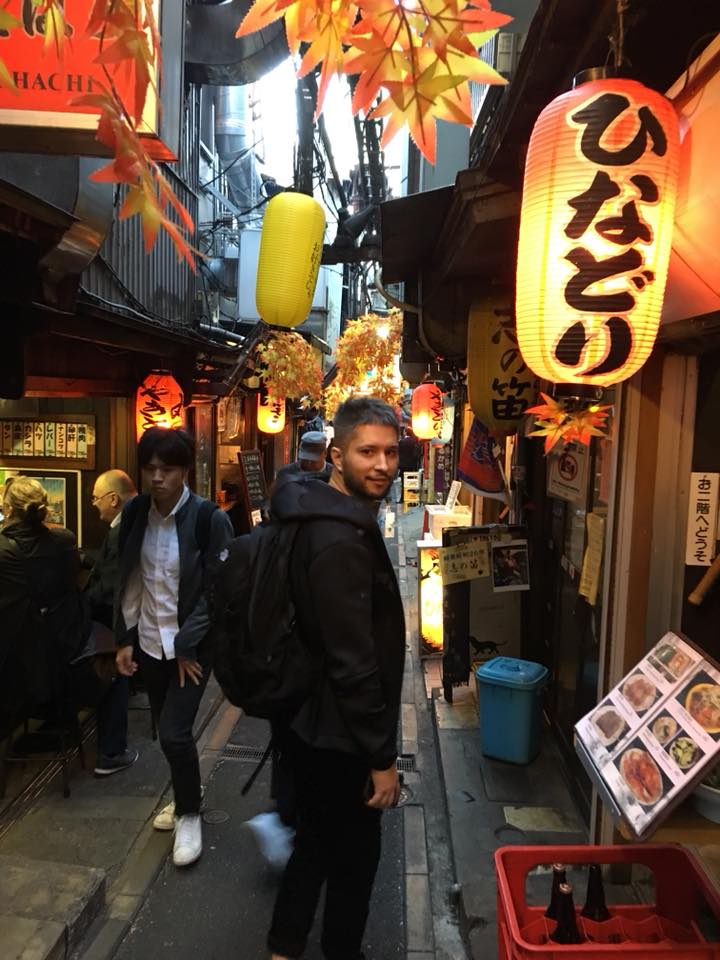 American Platform Artist Sal Misseri
Having the opportunity to explore the streets of Japan through this Amazing International Exchange program.
Dream Bridge Project (DBP) is an annual haircutting contest event in Kyoto and Tokyo for Japanese stylists all over Japan, but is also an American and Japanese hair stylists international exchange program.
The Japanese contestants compete LIVE against each other by showcasing their cutting skills. The winning prize of the "DBP" (since its overall entity is an international exchange program) is an invitation to go to the ISSE Long Beach Show January 2020 and showcasing their cutting performance through a demo on stage.
The "Showdown" is part of this international stylist exchange program, "DBP".
The past years of American platform artists invited were Julian Perlingiero, Gerard Scarpaci and Sal Misseri.
The event is hosted by the biggest distributor in Japan, "Gamo" and Bmac. Several hundred LIVE contestants coming from all over Japan to Osaka and Tokyo contests.
The date of 2019 Kyoto & Tokyo contests:
Kyoto: November 18th
Tokyo: November 19th
Please DM or contact us at info@bmac.pro if you have any questions!
#BmacUSA #BmacShowdown #Hairstylists #WinATripToJapan #Contest #Hair